Description
Skimmed Milk Powder
Skimmed Milk Powder For Ssle. It is 99% fat free. It is made from the freshest & purest milk. Spray dried, milk powder.  In order to retain our goodwill in this industry, we are providing a latest array of Skimmed Milk Powder and full cream milk powder.  Production, storage and transportation meets international requirements.
We can offer the client a special package, as well as product branding. All export process is fully debugged by us. The price of milk powder is one of the best in Turkey.
We offer to buy Skimmed Milk Powder Wholesale of the following types:
Whole milk powder (26%)
Skimmed milk powder (1.5%)
Information for buying Skimmed Milk Powder Wholesale: Scope of milk powder: baby food, confectionery production and baking, production of meat products, dairy products and other meal products. Buy  Milk Powder Wholesale.
Shelf life: whole to 8 months, skimmed to 3 years.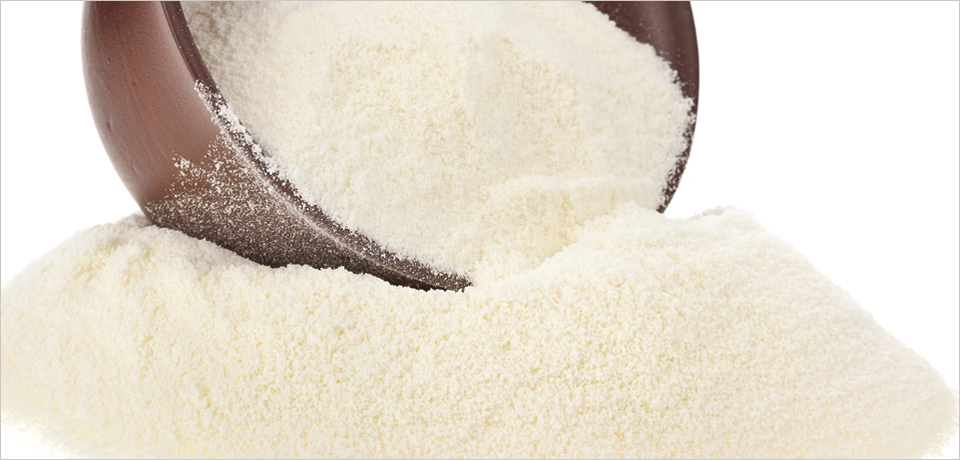 Non-fat dry skimmed milk powder is the product resulting from the removal of fat and water from milk and contains the Lactose, Milk Proteins and Milk Minerals in the same relative proportions as in the fresh milk from which it was made.
Specification
STANDARD GRADE Skimmed Milk Powder

S.No.
Parameters
Specifications
IS-13334-1998
Part I-Standard Grade
A
PHYSICAL and CHEMICAL QUALITY
1
Description
Product is free from hard lumps and extraneous matter
2
Flavour and Taste
Pleasant and Clean
3
Colour
Creamish
4
Moisture % max
4.0
5
Total Milk Solids % min
96.0
6
Insolubility Index, ml, max
1.5
7
Total Ash (Dry basis) % max.
8.2
8
Fat % max.
1.50
9
Acidity (as lactic acid) % by wt. max.
1.5
B
MICROBIOLOGICAL QUALITY
10
Total Plate Count, per gm max.
50,000
11
Coliform per 0.1 gm
Absent
EXTRA GRADE

S.No.
Parameters
Specifications
IS-13334-1998
Part 2-Extra Grade
A
PHYSICAL and CHEMICAL QUALITY
1
Description
Product is free from hard lumps and extraneous matter
2
Flavour and Taste
Pleasant and Clean
3
Colour
Creamish
4
Moisture % max
3.5
5
Total Milk Solids % min
96.5
6
Insolubility Index, ml, max
0.5
7
Total Ash (Dry basis) % max.
8.2
8
Fat % max.
1.25
9
Acidity (as lactic acid) % by wt. max.
1.5
10
Scorched Particles (ADMI DISC) max
15 mg (B-Grade)
B
MICROBIOLOGICAL QUALITY
11
Total Plate Count, per gm, max. at 30°C
40,000
12
Coliform per 0.1 gm
Absent
13
Salmonella / Shigella, per 25 gm
Absent
14
S Aureus, per 0.1 gm
Absent
15
E Coli / gm
Absent
16
Listeria monocytogenes / 25 gm
Absent
ADPI EXTRA GRADE

S.No.
Parameters
Specifications
ADPI Extra Grade
A
PHYSICAL and CHEMICAL QUALITY
1
Description
Product is free from hard lumps and extraneous matter
2
Flavour and Taste
Pleasant and Clean
3
Colour
Creamish
4
Moisture % max
4.0
5
Total Milk Solids % min
96.0
6
Insolubility Index, ml, max
1.2
7
Total Ash (Dry basis) % max.
8.2
8
Fat % max.
1.25
9
Acidity (as lactic acid) % by wt. max.
1.5
10
Scorched Particles (ADMI DISC) max
15 mg (B-Grade)
B
MICROBIOLOGICAL QUALITY
11
Total Plate Count, per gm, max. at 30°C
10,000
12
Coliform per 0.1 gm
Absent
13
Salmonella / Shigella, per 25 gm
Absent
14
S Aureus, per 0.1 gm
Absent
15
Listeria monocytogenes / 25 gm
Absent